Want to Give Your Back Yard a Facelift?
Replace Your Boring Grass with Landscape Ground Cover
One way to make your yard stand out is to ditch the 100% grass cover and mix it up with some other types of ground cover. There's nothing wrong with grass, of course—in fact, one service we offer is sod installation, which assists with erosion control—but you can use other types of ground cover such as, mulch, rock, crushed shell and low growing plants just to name a few. Adding ground cover creates visual interest that accents your yard and makes a statement that will set the mood for many relaxing hours outside.
An important part of your landscape design scheme is coming up with ways to decrease the time you have to spend mowing, pruning, watering, and so on. Part of the design process when redesigning your landscape might be including an irrigation system. Installing irrigation will keep your plants healthy even in the hot summer months and will make it easier for you to stay within your cities watering ordinances. This will help you cut costs on utilities while also allowing you more time to spend enjoying your yard instead of maintaining it.
At SunState Trees, Pavers, & Landscaping, We Are Here to Help!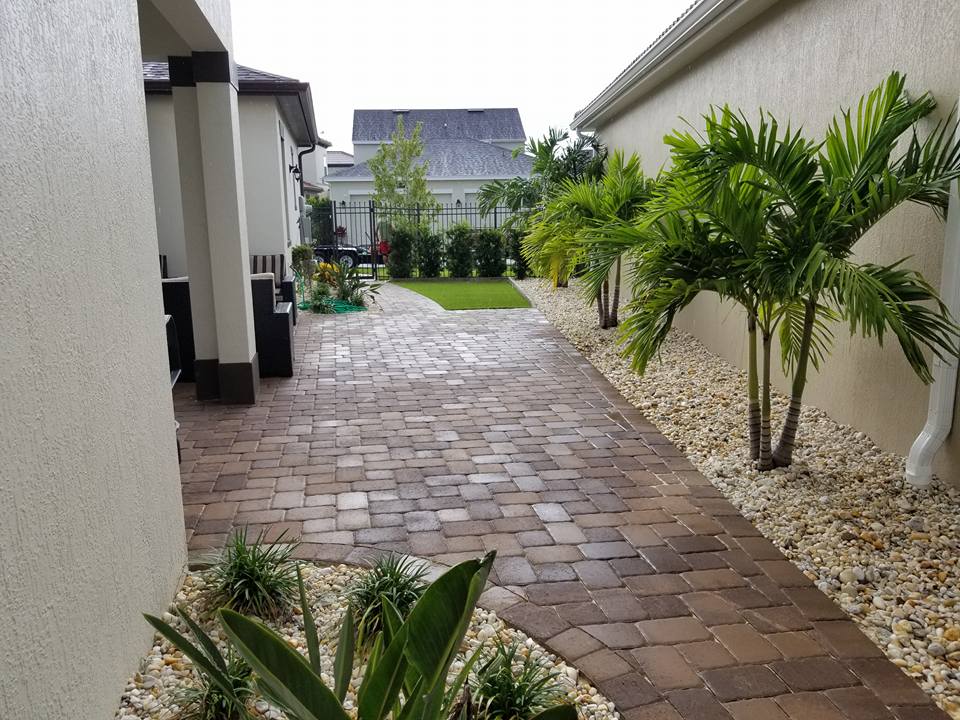 Transforming your yard from a simple open space to your own personal paradise is a decision that will bring you years of enjoyment and add value to your home or business. We are here to help you navigate through the seemingly endless list of options.
Whether you are looking for the best landscape ground cover, considering what type of landscape lighting would work best, thinking about pond installation, or looking into custom pergolas, we are here to make the process as simple and hassle-free as possible.
We are here to help you through the process. So give us a call and let's talk. We look forward to working with you!
Consider Adding a Soothing Water Feature
Another option to consider is putting in a small fish pond. Few things are as peaceful and enjoyable as sitting by your pond in the evening, sipping a cool drink while you watch the fish flit around beneath the waves. Whether you want a small "starter" pond of under 500 gallons, or a much larger pond—some of them can be 5,000 gallons or more—we are here to assist with all of your pond installation needs.
Putting in a pond is much more than digging a hole and dropping the garden hose in. You have to select a location where the pond will get the most use and enjoyment. At the same time, you have to take into consideration factors such as the drainage in your yard, the amount of sunlight that the pond will get, and other matters. When constructing a pond, it is important to plan ahead of time for things such as the location of aquatic plants, the types of features that you will include, and even how large you want the waterfall to be. To someone who has never done it before, it can be a daunting task. Fortunately, we have significant experience in pond installation. No matter what your question or situation, there's a good chance we've seen it before. This means we can help save you the time and trouble that many first-time pond owners encounter.
Custom Pergolas Open Up the Possibilities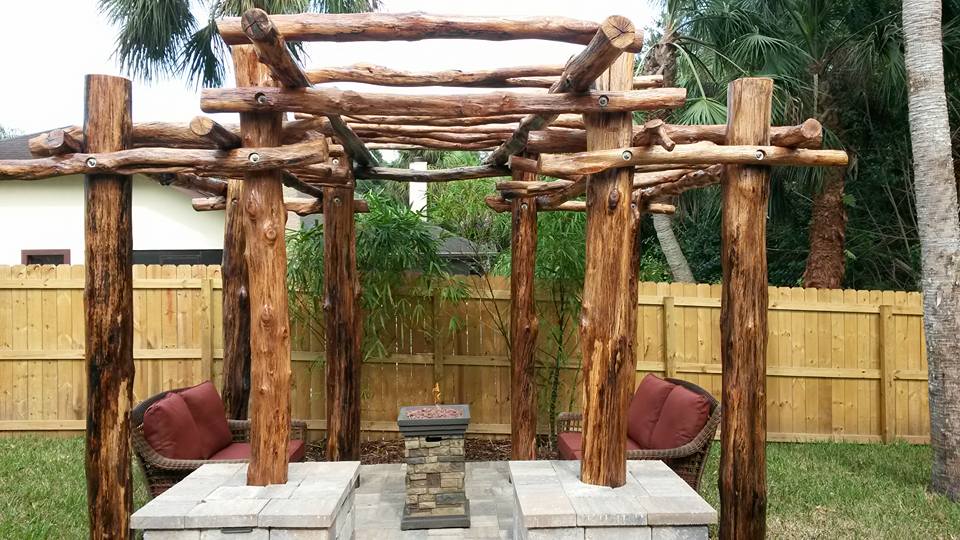 Once you have a pond or a beautiful landscape feature you enjoy, you may want to consider ways to spend more time in the area. Custom pergolas are a great feature to add to your yard, and you'll find that the time you spend in them, makes them a more than worthwhile investment.
A properly installed pergola provides you with a place to sit and just enjoy your yard. Perhaps you want a place to read a good book; perhaps you want a place where you can put in a grill and cook out. Whatever you're looking for, we can help design and install a custom pergola that will fit your needs exactly. You'll love the way it looks, and you'll wonder why you didn't put it in sooner!
Consider a Beautiful Privacy Fence
If you have worked hard to transform your yard, and you really want to make it a space to call your own, consider adding a fence. A fence can be used as an accent—such as in the case of a waist-high stone wall—as well as a way to deter trespassers and wildlife from venturing into your paradise.
At SunState, we are experts in fence installation. Whether you want a simple fence to serve as a boundary, a wrought iron fence to put the exclamation point on your landscaping, or a privacy fence to give you more space of your own, we can help you! If you are just not sure what type of fencing would work best in your situation, we can work with you and show you some of the types of fencing we have installed in the past. Let us put our experience to work for you!
Illuminate Your Landscaping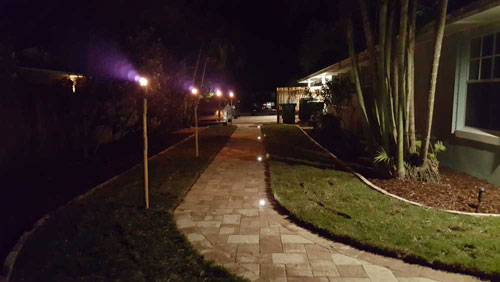 Another thing to consider is the kind of landscape lighting you want. Some people use simple things such as solar powered lights to line pathways, accent certain beautiful plants, and so on. Others take things a step further and use landscape lighting to illuminate structures such as ponds, waterfalls, footbridges, and more. Whatever it is that you have in mind, we can help in the selection and installation of all types of outdoor lighting. We can even build custom tiki torches that will not only add light up your yard, but also keep away the mosquitos. Whether you want inset lighting built into your pavers or accent lighting to illuminate your landscape we'll come up with a plan that fits your needs.
Let SunState Trees, Pavers, & Landscaping Transform Your Yard
Here at SunState, we know you have your choice when it comes to selecting a company for your landscaping needs. And, we know that you have probably shopped around to see what the various companies can do for you.
We appreciate the opportunity to help you, and to show you just why it is that we have been able to thrive in the Melbourne, Viera, Satellite Beach, and surrounding areas for over 15 years. We take pride in our high level of service and customer satisfaction, and we are confident you will love your new paver structure.
We are happy to provide an estimate for your job at no cost to you. We know that it helps you with the decision on what projects to undertake if you have a solid idea of what it will cost you—and what the results will look like. So give us a call, or send us an email, and let's get started on the road to transforming your yard! We look forward to working with you!