Over 20 Years of Experience!
Serving Melbourne and all of Brevard County Florida
Tom Carrella, owner of Sunstate Landscaping, Trees and Pavers has been working in the tree care and landscaping industry for over 20 years. He got his start in 1995 working for Jaflo, Inc. clearing trees safely away from overhead powerlines in northern Pennsylvania. In a short time, he worked his way up from grounds man, to trimmer and then foreman. His time at Jaflo taught him valuable safety precautions and procedures that he still uses today.
After Jaflo, he joined the experts at SavaTree, SavaLawn Inc, a company located in northern New Jersey. There he learned non-invasive climbing techniques that allow trimmers to prune trees without the use of harmful spikes. He also studied various species of trees, plants, diseases and pests and was trained in the proper use of eco-friendly fertilizer and pesticide treatments. The training he received qualifies him to handle the most technical tree services needed, insuring you are hiring a professional for your tree care and landscaping needs. Tom passed on this knowledge and training to his employees and continues to educate them on current industry safety standards.
He returned to his hometown, Melbourne, Florida, where he expanded his knowledge of landscaping design and installation, building relationships with many local plant nursery and garden center owners. These relationships helped to build his vast knowledge of Florida's native plant and tree species. As the business grew his customers requested additional landscaping services and so we expanded our services to include paver installation. Working in Brevard County for over 15 years Tom and the crew at Sunstate have built many relationships with local home and business owners who rely on us for all their landscaping needs. Visit our testimonials page to read what our customers are saying.
---
Safety is SunState's Top Priority!
We are Fully Licensed and Insured!
When our team arrives on your property the first thing they consider is the safety of you, your family and your property. To ensure your safety and protect your home, we carry full General Liability and Commercial Auto Insurance. Ask to see our certificates!
We follow all industry safety standards and train each member of our team at SunState in general workplace safety, equipment safety, and vehicle safety. Our team is important to us which is why we spend the time to properly train them, provide essential safety equipment and have them covered with complete Workers Compensation Insurance.
With our team of professionals, you can expect prompt and professional service. Our friendly and knowledgeable staff will be happy to answer all of you questions and schedule your FREE estimate. Put our years of experience and knowledge to work for you, Call SunState Today!
---
Paver Installation

Have you been staring at your driveway, wondering what you could do to add some curb appeal? A paver driveway can create a welcoming appearance that makes your home stand out. Or perhaps you're thinking about expanding your backyard space with a custom paver patio for entertaining or relaxing in the beautiful Florida weather.
Whatever you're thinking of doing, we can help you! We have an experienced and professional paver crew that can assist you with every phase of the project. From the initial planning, to excavation and removal, to laying the pavers, and inset lighting, we are able to handle the job for you!
Many people have seen paver patios and secretly admired them. Now you can have that paver patio you always wanted! But you don't need to stop there! Pavers can be used for a wide range of things. From retaining walls to resurfacing your pool deck, from patios to walkways, and more, the sky is the limit!
If you want to explore the possibilities, give us a call 321-745-0551. We're happy to sit down with you and talk about your project. We have sample books for you to browse through for ideas, pattern options and available colors. From decorative columns, to bench walls, pathways, and even outdoor kitchen structures, we can help make your dream a reality!
---
Tree Care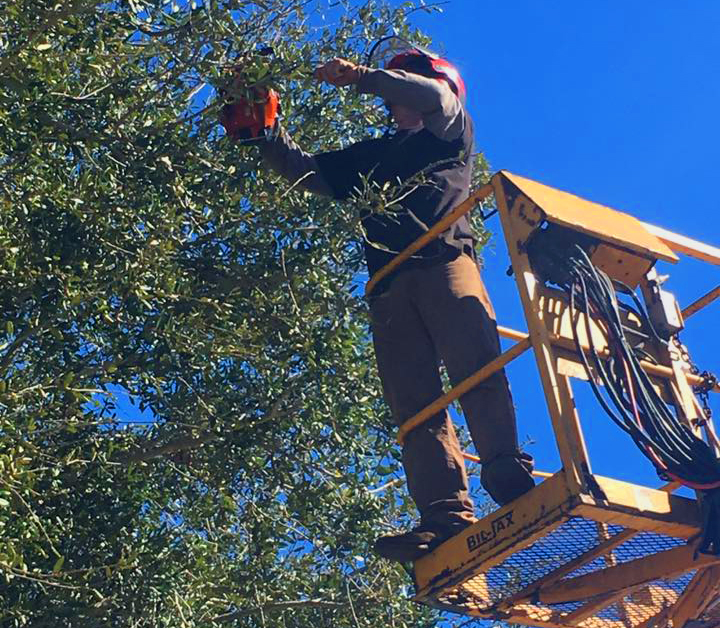 Having a tree entails much more than raking leaves on occasion. To properly protect your property and your investment in landscaping it is important to make sure you are providing your trees with the proper care they need.
Some trees need to be pruned and trimmed on a regular basis. Others may be candidates for cabling and bracing in order to ensure their long-term survivability. Whatever you need in terms of tree maintenance and care, we are here to help!
If you don't yet have a tree and are considering planting one, we'd love to help you! We know all about trees, and what kinds work where, and we are happy to lend our expertise to the decision-making process. If you already have a tree in an area and you want to replace it, we can perform the tree removal and stump grinding, before planting a different tree in its place.
Whatever your tree-related needs, we are here to help! And remember, in addition to tree trimming, tree removal, and tree replacement, we offer 24-hour storm cleanup services.
---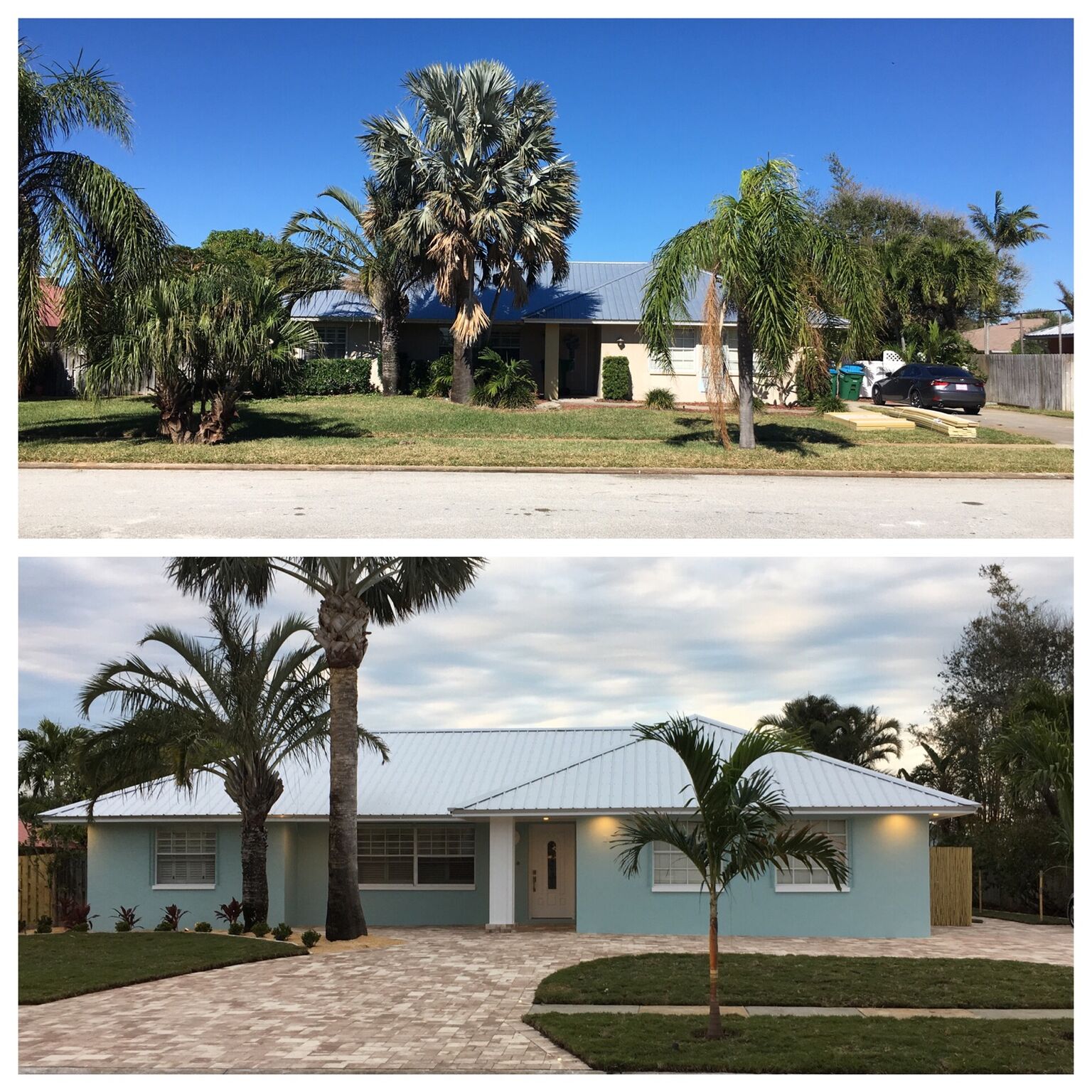 Landscape Design
One of the great things about living in Florida is being able to enjoy the outdoors 365 days a year. Take advantage of the balmy climate and move your relaxation time outside.
A great way to improve your outdoor experience is by landscaping your yard and turning it into your own little slice of heaven on earth. If you know you want to do something with the yard, but you're not sure exactly what, we can help you with your landscape design needs.
If you already know what you want, let us assist with the landscape installation. Whether you're looking to reduce the grass you mow by using landscape ground cover, or considering installing a landscape irrigation system to cut down on your watering time, we can help get the ball rolling.
Perhaps you've seen a yard with a beautiful custom fish pond. Few things are more relaxing than sitting next to a pond and watching the fish flit lazily about. Coming home to your own private pond is a joy that few things can rival. Once you've got a beautiful yard, you probably want a place where you can sit and enjoy it. Have you ever considered the beauty and value that a pergola would add? We can build custom pergolas to suit any area and budget, so let us take a crack at coming up with something that you will love and enjoy for years to come.